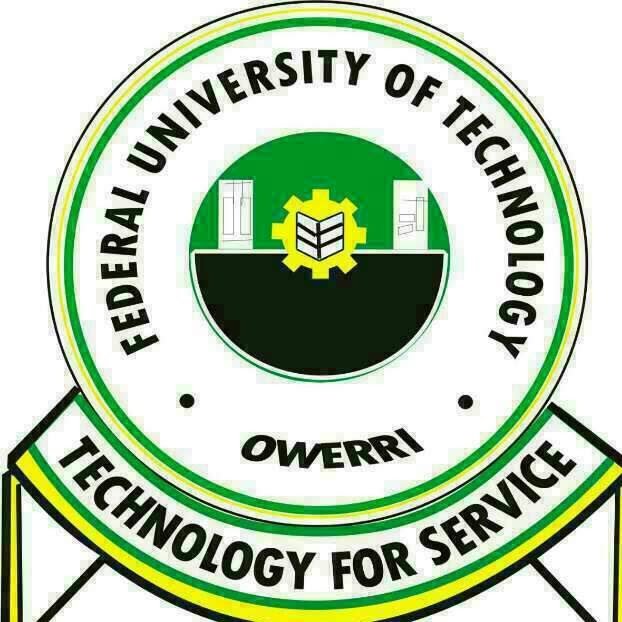 The Federal University of Technology, Owerri, will on Saturday, April, 6 2019 hold its 31st convocation ceremony in the school premises.
The information was disclosed by the Vice-Chancellor of the University, Prof. F.C. Eze in an address at a pre-convocation press briefing held at the Council/Senate Chamber of the University Tuesday.
The briefing indicated that a weeklong activity has been scheduled to mark the event climaxing Saturday 6th April. Eze stated that a total of 2,927 graduating students would be conferred with the degrees of the University. Out of this number, 2,506 would receive the first degrees while 421 would be conferred with higher degrees.
Programs lined for the event include Ecumenical Service which holds on Wednesday, followed by Tree-Planting at selected FUTO sites on Thursday. The convocation lecture which holds on Friday April 5, will be delivered by Prof. Chinedu Nebo, former Minister of Power and former VC of University of Nigeria.
The convocation lecture will focus on ''Achieving Economic Recovery and Growth Plan (ERGP) through Science and Technology''. Following this will be the Chancellor's Cocktail/Alumni Night which holds at the Gold Crown Hotel, Port Harcourt road, Owerri.
The VC used the occasion to highlight some of the progress made by the University in line with driving the culture of excellence in the institution. According to him, 'a number of our classrooms have been upgraded with digital e-learning platforms while other classrooms are undergoing refurbishment with installation of durable seats and desks.''
He further disclosed that a new School called the School of Computing and Information Technology (SCIT) has been created with some innovative programs. The Department of Forensic Science was also created in the School of Biological Sciences.
Prof. Eze also expressed gratitude to the Federal government for the on-going rehabilitation of the burnt ICT building through the Tertiary Education Trust Fund (TETFUND). It was informed that the University has been appointed as Africa Centre of Excellence in Future Energies and Electrochemical Systems (ACE-FUELS).
In his words, FUTO ACE-FUELS is a sponsored by the World Bank in collaboration with Association of African University (AAU) with the aim of improving the quality and quantity of higher degree programs in the continent. The project is reported to attract USD 6m in the first phase of 4 years and renewable for another four years.
The lecturers and the students have also made some breakthroughs in their respective areas of research and invention as well as global competitions where they have placed the school in good standing in academic excellence.
The Professor of Physics appealed to the Federal government, Corporate Organizations and philanthropists for assistance to deepen technological education in Nigeria.
Nigeria Horn