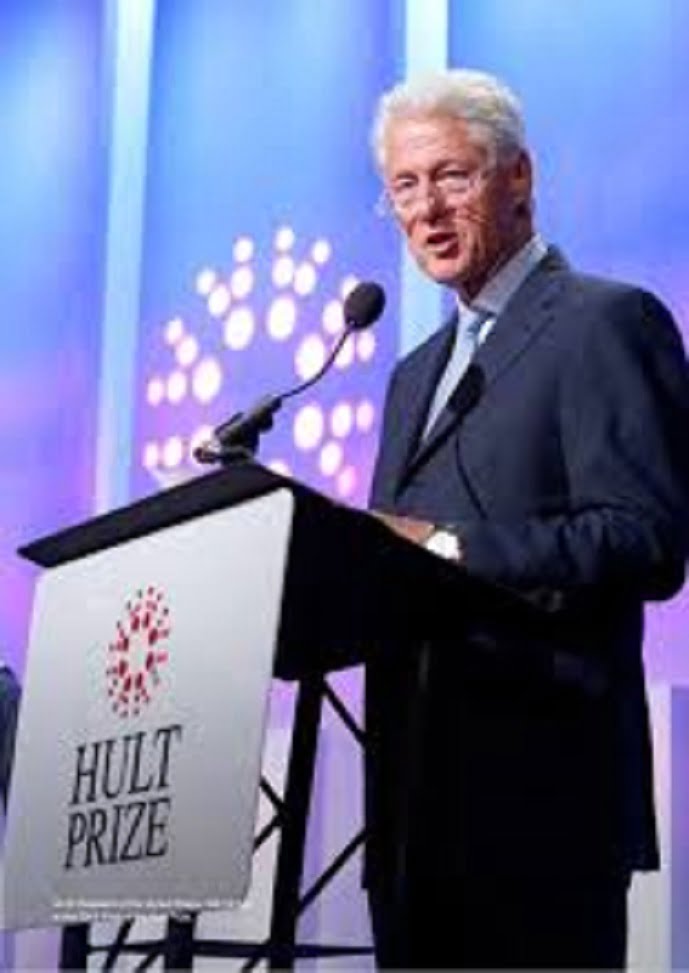 On Saturday September 15th, 2018 05:00 EST at the United Nations HQ, New York City during the UN/Hult Prize Finals & Awards Gala 2018, the President of the Hult Prize Foundation – U.S Ex. President Bill Clinton challenged the world, most especially the young people to leap into the future and occupy the space to address the already created and threatening vacuum of Youth Unemployment.
The theme for this year's challenge is focused on – "Developing ideas to provide meaningful jobs to 10 Million young people by 2025", and this will be yet another year of great impacts and global transformation.
"The young people should think in a different way, they should be job – givers and not job -seekers", said Muhammad Yunus, the multi – award winning Nobel Peace Prize winner while the CEO of Hult Prize – Ahmad Ashkar said," Solving the world's most pressing challenges is not just the right thing to do, it is also good business".
Being the world's largest students' competition to develop ideas on solving global problems through business creations, students all over the world (BSc, MSc and PhD) including those of the Imo State University, Owerri are inspired to think, innovate and participate in the challenge to win a USD 1, 000, 000 startup seed capital for your idea.
Adding his voice, the Campus Director, Hultprizeatimsu (the 'OnCampus' event of the UN competition in IMSU) and Social Impact Developer – Abel Onyekachi Uchegbulam further encouraged his fellow students of the institution to seize this remarkable opportunity to become life – long relevant as they stroll this marvelous journey from students to global entrepreneurs.
So much thanks to the Campus Director, the Organizing Committee Members, Volunteers and the strategic partners of #hultprizeatimsu for a good outing so far, looking forward to an impact studded event come Wednesday, December 12, 2018 after series of workshops/training sessions billed to commence by early October when the new Academic year begins.
Interested students are advised to visit #hultprizeatimsu online via
https://www.facebook.com/hultprizeatimsu
Tweets by hultprizeatimsu
https://www.instagram.com/hultprizeatimsu