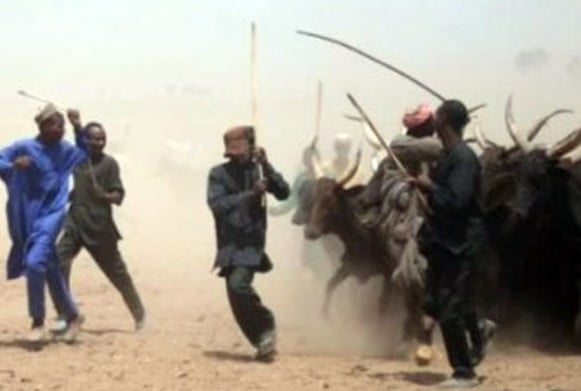 The Chairman of Wukari Local Government in Taraba State, Daniel Adi, has said that information available to him indicates that invaders that attacked communities in Wukari and other parts of the state are camping in Tungwa in Nasarawa State.
Adi made the claim in an interview with journalists at the Aku Uka's Palace in Wukari on Sunday.
The council chairman said the information he gathered had been corroborated by the Commanding Officer of the 93 Battalion, Ada Barrack's Takum, Lt. Col. Ibrahim Gambari, who told him recently that the mastermind of the Jandeikyula attack that killed over 32 people, Usman Abdulhaman, had confessed that they camped in Tungwa.
"The Commanding Officer told me that Abdulhaman Musa, the mastermind of Jandeikyula attack who was arrested by his men in Chinkai, had confessed that some of them came from Maiduguri and Bauchi and had converged on Tungwa in Nassarawa State before planning the attack.
"I have told the soldiers to monitor the route of the attackers who are camping in Tungwa, Nasarawa State.
"They have link in Tungwa through Gishiri Hassan to Chinkai and that is the route they have used in the three attacks they launched on Gbeji and Jandeikyula between February and April 11," he said.
Adi told journalists that he had warned the Sarkin Fulani of Wukari, the Ardos and the Wakilis that whenever there was an attack anywhere in the local government, he would hold them responsible.
"I have asked them to release the attackers to go if they are harbouring them as alleged. They should leave us alone, enough is enough.
"We cannot afford to be losing people on a daily basis to these attacks. Why should you come to graze on people's land and be killing people and making them refugees in their own land," he queried.
Adi also called on the Federal Government to give the crisis in the state the needed attention it deserved towards ending the killings.