Former Deputy Governor of Imo State, Prince Eze Madumere has called for a conscious effort towards empowering Nigerian youths in the area of leadership, saying that most of them have solutions to some of the vexatious issues militating against the development of the country.
Imo former Deputy Governor made the statement on Sunday in Avu Community, Owerri West local government area of Imo State during Pascal Okoro's housewarming and extension of goodwill with widows.
Madumere commended Okoro for his selflessness and for choosing to always share whatever he has with fellow youths and by extension, the widows.
He called on politicians to always create room for the younger ones to have the opportunity of contributing whatever intelligence God has given to them to the development of their communities and the country at large.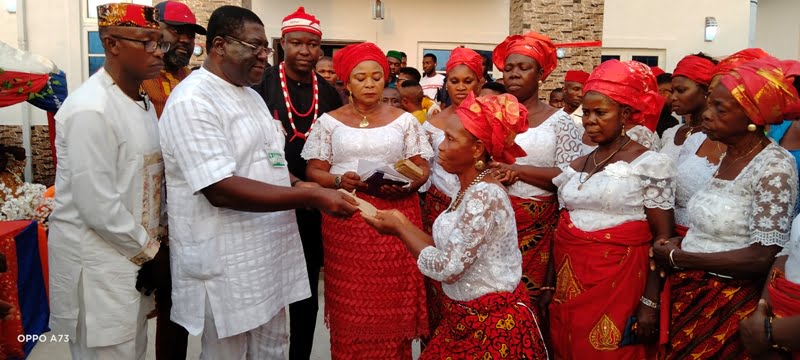 "I am happy to be here today. I happened to know Paschal Okoro in Imo State University during my Masters' Degree Programme and we were in the same Faculty of Humanities.
"He came closer to me and from there he became one of my boys who supported me all the way. For the sake of acknowledging his effort and contributions to his people, he is now an ally and friend.
"I call on the people of Avu to support him because there is no doubt that he loves his people. I know that whatever he becomes tomorrow he will not forget his root.
"He has always demonstrated what he is. Pascal may not have so much like others but we can see him share the little he has with widows. Such a person with such charisma must be supported.
"This is the reason I considered the youth first when we were in government and I will continue to mentor and encourage them because no generation lives forever.
"I therefore call on politicians to know when to stop and when to refuse some positions meant to groom emerging leaders."