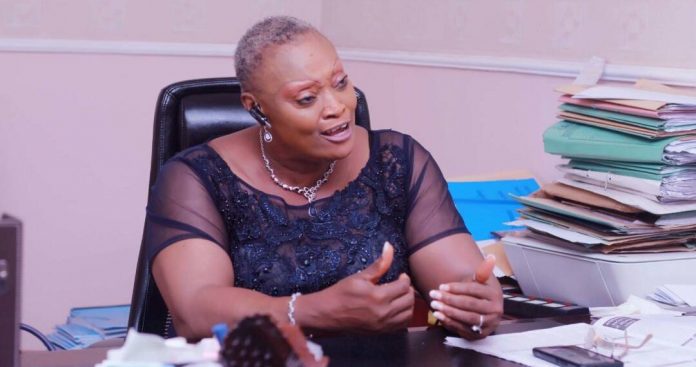 The Accountant-General of Imo State, Mrs. Stella Udogwu was on Friday suspended
over her alleged involvement in the non-payment of the November salaries of the
Local Government workers in the state.
Governor Rochas Okorocha who approved Udogwu's suspension, also ordered the
immediate arrest of the Branch managers of Ecobank anad Access Banks.
Daily Nigerian Horn reliably gathered that Okorocha had earlier directed that
the October and November salaries of workers in the state workforce should be
paid at the same time in October.
"And the governor had believed that the directive was carried out accordingly
only to be told by the leadership of the Nigerian Union of Local Government
Employees, NULGE, when he attended the event to mark the 40th anniversary of the
union at the Hero's Square Owerri on November 30, 2018, that the workers have
not been paid the November salary.
"The governor who was shocked to hear that, announced the immediate suspension
of the Accountant-General and ordered for the arrest of the Branch managers of
Ecobank and Access Bank said to be where the money for the salaries of the Local
Government Employees for the months of October and November were lodged." Sam
Onwuemeodo, Chief Press Secretary to Okorocha stated.
The governor who was annoyed over the development, further stated "I had
released the salaries of every worker in Imo State since the second week of
October and so if Local Government Workers are been owed, then somebody must
take responsibility of it and will be dealt with according to law. This is a
criminal act aimed at disgracing this government. What they do is that, they
take the money and put in the bank and collect the interest."
"An acting Accountant-General will be appointed with immediate effect and the
Secretary to the State Government should direct anybody next to her to act
immediately. Your salary must be released and your December salary shall be paid
immediately. All the interests from the salary kept in the bank must be
collected and shared to Local Government Workers who are the owners of the
money, I order for the immediate arrest of the Branch managers of Ecobank and
Access Bank with immediate effect." Onwuemeodo's statement added.
Okorocha likewise revealed that treasurers in the LGs are under investigation to
fish out those guilty of the salary fraud.
-NIGERIAN HORN-