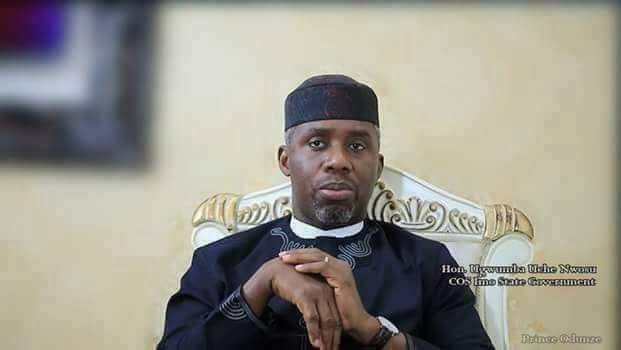 For what it's worth, history of Mbaise cannot be said without one of its unifying festivals by founding fathers of our traditional institution which is now a tool in the hands of politicians aiming to score political points from the bloc.
Recently, a sociocultural organization, Udo N' Ihunanya Mbaise have in clear terms condemned a statement credited to the factional spokesman of APC, FCC Jones who allegedly insulted respected leaders and people of Mbaise after they kicked against the Chief of Staff to Imo State Government Uche Nwosu's Chieftaincy title ahead of this year's Iriji Mbaise festival.
The Mbaise sociocultural group made this known to journalists last Tuesday after their weekly meeting in Mbaise, demanding for an apology which is going viral on social media.
Statements of FCC Jones captioned; "Mbaise Council Of Traditional Rulers Deserves Accolades For Conferring Chieftaincy Title On Uche Nwosu" reads: Mbaise sons opposing the Chieftaincy title conferment on Governor Okorocha's son-in-law are "riffraffs" irresponsible "louts" and "shameless".
Convener of the group, Prince Emeka Anyanwu who gave brief account of what transpired when traditional rulers led by Eze Leo Nwokocha visited Government House Owerri to inform the Governor of the upcoming Iriji festival, revealed that the conversation between Uche Nwosu was misinterpreted and licked on social media.
Prince Anyanwu who maintained democracy in the matter advised Mbaise traditional rulers to apply wisdom in the matter but demanded apology from the APC factional spokesman.
Members of the group argued that Iriji Mbaise is a festivity that fosters peace and unity among the people for generations. adding that Chieftaincy title can be conferred on sons or daughters who did remarkable things to the benefit of such communities.
Members of Udo N' Ihunanya Mbaise had their reservations and resolutions on the matter but notes that final decisions lies within the confines of the traditional rulers of Mbaise.
TRUMPETA