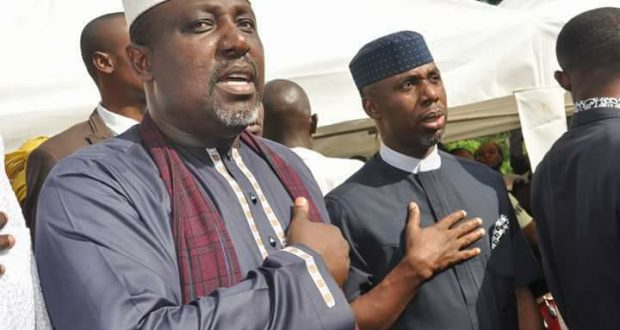 In continuation of its onslaught against Governor Rochas Okorocha, the Imo State All Progressives Congress, APC, stakeholders forum has warned anyone with the intention of buying any Imo asset from the Governor to desist from it or stand the risk of losing it after 2019.
The stakeholders also warned financial institutions, local and international, against granting any form of loan or credit facility to the state government, which, they said, have caused economic hardship and burden to people of the state.
This was contained in a statement which was released on 22nd May, 2018, and signed by the group's chairman, Chief Okay Ikoro, and secretary, Kingsley Ononuju.
The group accused the Governor of dissipating the commonwealth of Imo State people to his family members, and cronies, as well as burdening the state with a huge debt profile as a result of "financial mismanagement and reckless borrowing".
It hinged its decision to warn the public on "moral obligation as the conscience of our people in our capacity as stakeholders". The Stakeholders also promised to employ every legal means to halt what it described as the wanton and unwarranted depletion of the resources of the state by Governor Okorocha led government.
"No entity, either legal or non-legal should buy from or engage in the sale or transfer with the present government, of any interest in any asset (either fixed or floating) belonging to the state, wheresoever, either in whole or in part.
"No bank or financial institution, either local or foreign should negotiate with or grant to this present state government any loan or credit facility, however.
"No individual, group, institution, body or legal entity should negotiate or engage in any form of negotiation or transaction with the present state government for the transfer of any interest in land, building, fixed or floating assets belonging to Imo State, wheresoever, either in part or in whole" the statement read in part.
The group did not mince words as it stated in clear terms that anybody or organization that ignores the warning and goes ahead to have any transaction with the Okorocha led government pertaining to any of the assets of the state "will be doing so at their own risk".