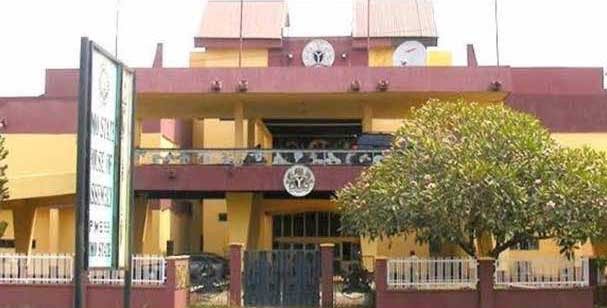 Divergent views on Wednesday greeted the proposal of the Imo State Government to use autonomous communities instead of wards for the proposed conduct of LGA elections.
The governor, Owelle Rochas Okorocha had early this year, announced intention to conduct LGA elections, seven years after it came into office as a governor.
As a follow up, a law for the amendment of the LGA election is before the House. According to the tenets of the Executive Bill, the pattern of the election will depart from the earlier procedure of conducting elections in INEC Wards by having each Autonomous Community in the State produce a councilor.
Hardly did the presentation of the Bill die down than the members started kicking against it.
Immediately the Bill was presented on the floor of the House during plenary by the Majority Leader, Hon Lugard Osuji, of Owerri Municipal which accelerated for second reading, members like former Majority Leader, Uche Oguwuike (Ikeduru), Oru West's Donatu Onuigwe, Bruno Ukoha of Ezinihitte and Ngozi Obiefule (Isu) had reservations about the new law.
Oguwuike expressed mixed feelings about the proposed law by stating that if due process of passing a Bill into law is to be followed properly, details of the Bill should be made public and available to the lawmakers before discussion, whereas a public Hearing should be conducted before lawmakers handle it for the final reading.
On her own part, member representing Isu, Mrs Ngozi Obiefule said that while she is not in total disagreement with the new law, the legislature should not delve into national issues like INEC. It should only be concerned with ISIEC laws, even us the presiding speaker, Rt Hon Ugonna Ozuruigbo disclosed that it was typographical error to have INEC instead of ISIEC.
Member representing Ezinihitte, Bruno Ukoha who is of the PDP said that giving a go ahead for the law will be abnormal considering that the state has no funds to prosecute such election and cater for such elected number of people as councilors.
According to the Ukoha, with about 1000 autonomous communities, the number of the councilors shall be bogus for the purse of Imo to carry.
Onuigwe, a lawyer while kicking against the proposed law reasoned that he has no support for the new Bill since the details of the law were not made available for the lawmakers to have a look during the debate.
"We can't give our support to this because we have to be informed about the contents so that we inform our constituents before it becomes law.