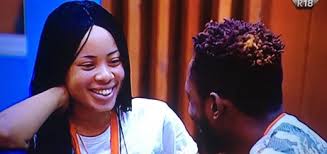 One of the finalists of Big Brother Naija 2018, Nina has indirectly mocked two of her siblings by calling them unemployed graduates.
Nina who said this during her diary session on Saturday April 21, 2018, said Big Brother Naija will offer her something to do with her life after graduation.
An undergraduate of Imo State University Owerri, Nina was relating to her life before BBNaija, saying she was doing an ushering job because she hates being idle but has always been afraid of not having anything to do after graduation just like two of her siblings who are unemployed even after graduation.
She further said that she wants to help her mother and also ensure that she reaps the fruit of her labour.
Nina who said coping with other housemates was challenging, but then said she had written bible passages that will last her for three months and every day she reads one of them.
Talking about the pairing in the house, Nina said she had always known whom it will be, saying: "When I came into the house, it was all about Miracle. When it was time for pairing, it wasn't difficult for me to choose because I already knew who it will be".
"He is a nice guy and not a troublesome person, I trusted him so much and glad he didn't disappoint me". She further said if she would undo any of her acts in the house, it will be the day she resorted to drinking because Miracle hurt her.
"I don't drink and even my siblings know that. I was hurt and didn't just know what to do so I felt drinking would solve the problem".