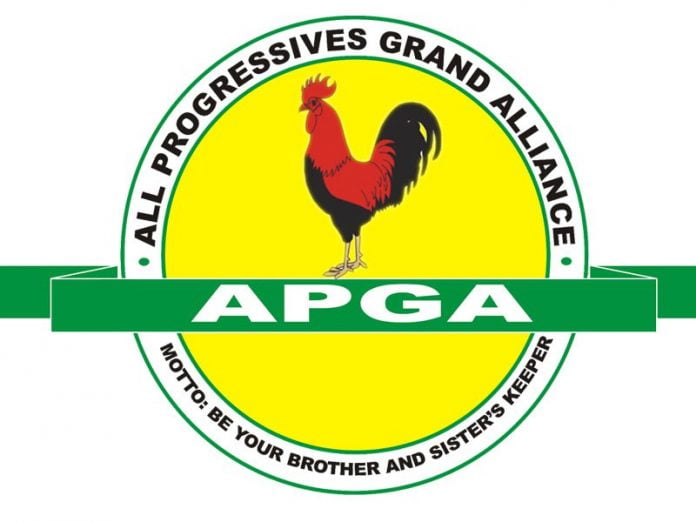 The tempo in the Peoples Democratic Party, PDP and the All Progressives Grand Alliance, APGA, is becoming tensed with the suspicion that some politicians willing to use the platform of the party to contest for the governor of the State are allegedly linked to the political network of the incumbent, Owelle Rochas Okorocha.
While APGA parades not less than 15 persons who have shown interest to be governor, about four persons are tipped for the ticket of PDP in the present dispensation.
Already, Okorocha has not failed to inform anyone who cares to listen that for the ticket of APC, he is strongly behind his Chief of Staff and son- inlaw, Chief Uche Nwosu.
Apart from pursuing the Nwosu interest in APC, Trumpeta learnt that Okorocha is not taking chances in his quest to produce a successor for Government House, Owerri in 2019 as he has also extended his dragnet to other parties.
Our correspondent gathered that the governor, apparently, aware of the challenges he would face in marketing the candidacy of the son-inlaw in APC, has other options to have a say in Government House after 2019, which includes backing candidates in other parties for the governorship position.
Trumpeta was informed that a particular candidate in APGA (names withheld) is enjoying the backing of Okorocha for the governorship race. This newspaper investigation reveals that in some occasions before now, the governor had mentioned the name of the suspect not only as a good candidate but someone he has advised about the right channel to choose. It was also noted that the Imo State governor never ceased to comment about the ambition of the aspirant thereby raising fears in the party that the politician could be an agent of Okorocha in APGA.
The new wave of suspense in PDP arises from speculations that an aspirant the name cannot be mentioned here could be enjoying support from Okorocha. The suspicion was heightened when the past itenary of the suspect was checked. The background indicated a history with the Okorocha family which may ignited the governorship bid. Trumpeta was informed that the aspirant enjoys rosy relationship with the first family of the governor and therefore will be a willing tool for Okorocha to remotely control affairs of the PDP in 2019 governorship election.
:Trumpeta