Two prominent and reigning beauty queens in Imo State Queen Isabella Chinenye Okafor and Queen Jenifer Onyeaju have paid a solidarity visit to their sick colleague Queen Vivian Ijezie who is suffering from kidney failure.
The duo join others who are campaigning to save the life of the Ekwe, Isu, Nwangele Local Government Area of Imo State born pageant model who needs about N8 Million Naira to enable her undergo a kidney transplant surgery.
Queen Isabella Chinenye Okafor who is the reigning Ada Imo and Queen Jenifer Onyeaju, the reigning Miss Imo State Queen, were in the company of GTims Babanla the Cordinator of Imo Entertainers Kepp Imo State Clean, as they paid a visit to Queen Vivian Ijezie who has been surviving on dialysis.
Queen Isabella on Facebook wrote, "Meanwhile, for the record purpose, Miss Vivian instead of appealing for support, she rather appreciated everyone who's shown her love and support in every way possible and her family too were grateful for the support and assistance rendered so far from the people"
" I on behalf of Imo State Pageant Models will love to join voices with theirs to appreciate everyone for coming through for her, May God bless you all"
"Most importantly, I want to seize this moment to humbly appeal to EVERYONE for HUMANITY sake to please 🙏 kindly donate their widow's mite and pour out their unalloyed love and support to save the life of this 26yrs old Miss Vivian Ijezie, a student of the Federal Polytechnic Nekede and an indigene of Isu L.G.A. in Imo State and as you do so May God bless you in abundance in Jesus Name, Amen."
POLY NEKEDE STUDENTS START CAMPAIGN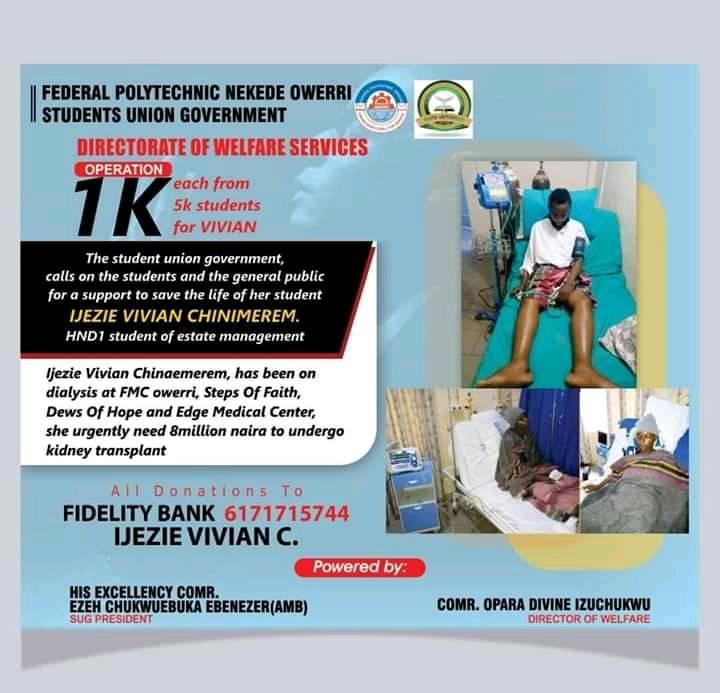 The Student Union Government SUG of Federal Polytechnic Nekede have kicked off a campaign for Queen Vivian Ijezie who is studying Estate Management at the institution.
Through the Office of the Welfare Director, the students kicked off 'Operation 1K Each from 5k Students, with the aim of raising about 5 Million Naira for their sick colleague.
Their banners are being shared across all platforms housing students of the institution.
ASSOCIATION OF BEAUTY QUEENS AND KINGS IN IMO STATE JOIN THE RAISE
Led by Miss Chinonye Joy Olebu, former Miss Imo State Queen, the Association of Beauty Queens and Kings in Imo state earlie paid a visit to Queen Vivian Ijezie as all hands are being put on deck to save her life.
Miss Chinonye said "It was a mixed feeling of heartbreak and empathy when I beheld the current state of our lovely Queen Vivian Ijezie Chinemerem"
She then called on all and sundry to help in saving the life of their sick member.
IMO PAGEANT OWNERS STEP UP
According to the President of the Association of Pageant Owners in Imo State, a meeting has been scheduled for the sake of Queen Vivian Ijezie, as they look to pulling in all their strenghts to help save the life of the former Miss Owerri West Tourism.
The President of the Association Comr. Dim Kevin said it is a tough time for everyone and they are focusing on seeing what they can do to help raise the fund for her surgery.
He join others to call on well meaning Nigerians and philanthropists to come to the aide of sick model, adding that it would be nice to see her bouncing back and achieving all her dreams.
OZB WADES IN
With Queen Vivian Ijezie hailing from the Local Government Area of Member of the House Representatives Hon. Ugonna Uzuruigbo OZB, the former Deputy Speaker of Imo State House of Assembly has step into the matter n with some donations.
Others campaigners of #SaveVivianIjezie are looking up to him using his contacts to make the fund raising easier, despite the economic hardship caused by the Covid-19 pandemic in Nigeria.
WHAT ELSE DO WE KNOW ABOUT VIVIAN IJEZIE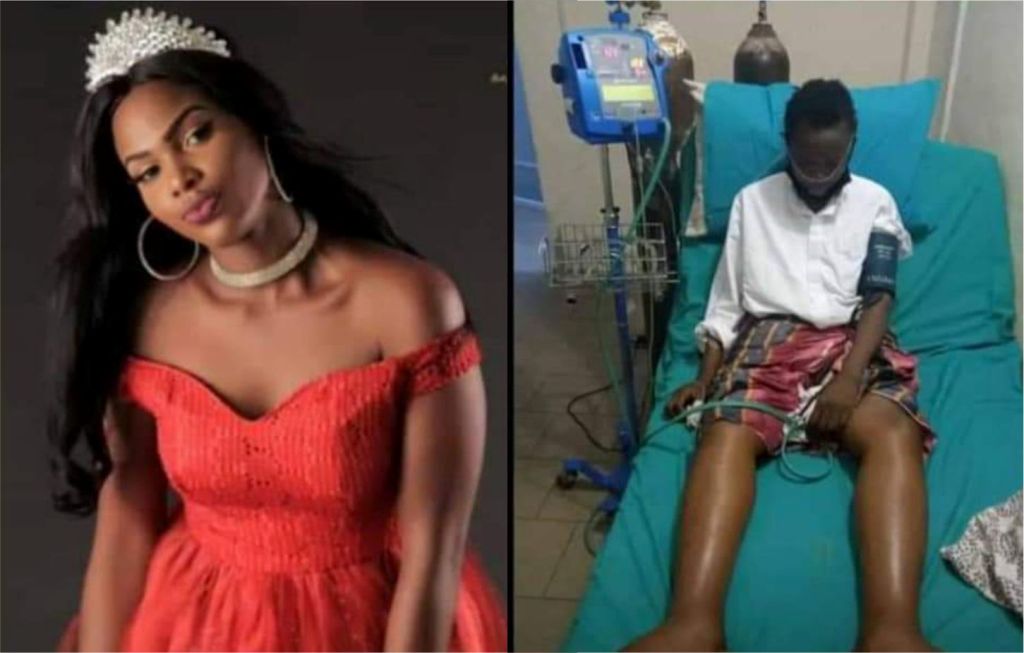 Her brother, Chinedu Franklyn Ijezie aka DJ Gingah confirmed that she had a dialysis few days ago and they are working hard to find her the best hospitals around with ban on interstate travels still on as a result of the Covid-19 pandemic.
He will also take over all of her sister's social media platforms until she is strong enough to handle them.
Vivian Ijezie who hails from Ekwe, Isu in Nwangele Local Government Area of Imo State has featured in several pageants in Imo State and beyond, emerging as Miss Owerri West Tourism in 2016.
Battling kidney failure, the former Beauty Queen who is studying Estate Management at Federal Polytechnic Nekede, Imo State, needs dialysis to stay alive and according to her brother.
She is being looked after by her mother, while the brother is in most cases on the road, searching for closest and best hospital for her surgery.
HOW TO MAKE DONATIONS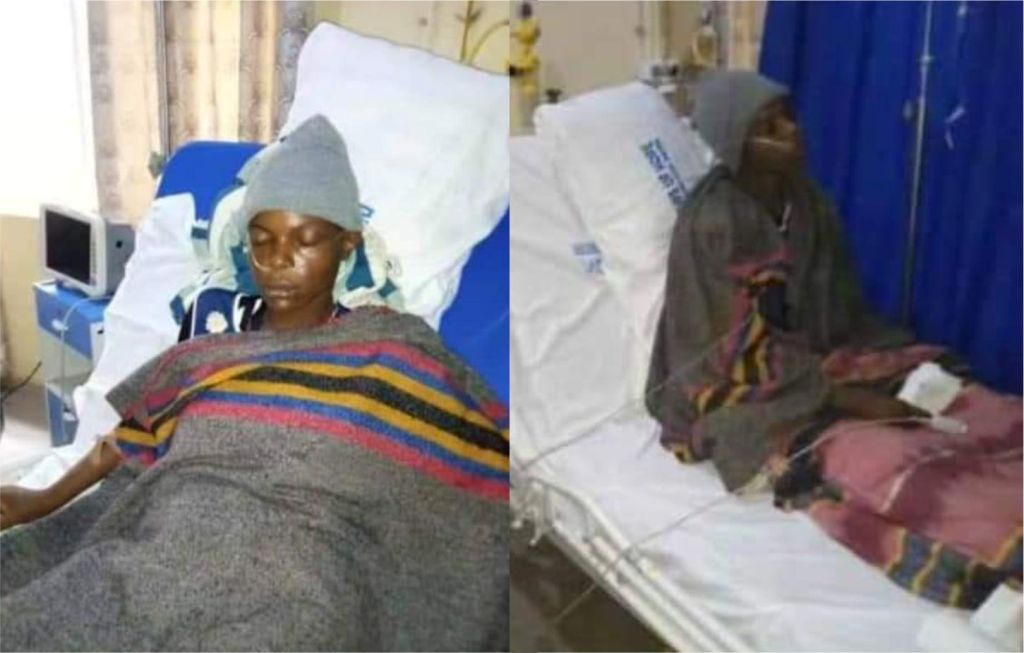 All donations so far are being made to Vivian's account, while her brother promised to keep the public update about the finances via her platform.
The Account Details are:
Account Name: Ijezie Vivian Chinaemerem
Account Number: 6171715744
Bank: Fidelity Bank
She can be reached through her mother and brother via 08038674569 and 07036334467 respectively.