Entertainers in Imo State have taken it up them to clean up the streets of Owerri  in a new movement tagged Imo Entertainers Keeps Imo Clean.
According to the Coordinator of the Movement GTims, itwill be one way entertainers in the state can contribute to something that willbenefit everyone.
He revealed that the movement will not only keep the cityof Owerri clean, but will show how responsible entertainers in state are.
"This movement Imo Entertainers Keeps Imo Clean has cometo stay to pass a message to the world on the capacity of our presence & valueas entertainers and that we are valuable & organized people of highleadership qualities", GTims who is a singer and radio presenter said on Facebook.
The Monthly Sanitation Exercise which will be taking place every Second Saturday of the month has already gotten a boost with the CEO of Double Fashion eMpire supporting it with 40 branded jacked, which was received by GTims on Wednesday February 25, 2020.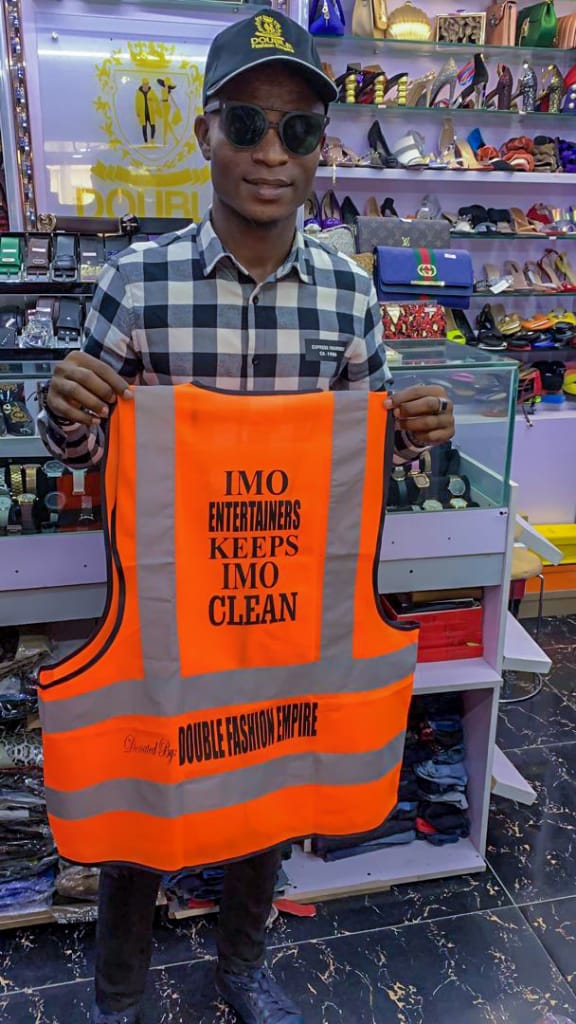 After presenting the Jackets, the CEO of Double Fashio eMpire, who is a supporter of entertainment, having one time had GTims in the books of his Double eMpire entertainment about six years ago, said he is also giving Imo Entertainers a 20% Discount on every shopping made at any of their outlets, adding that he will do more to support the movement.
Speaking to www.otowngist.com,GTims said he appreciates the support the programme is receiving so far, callingon well-meaning Imolites and Organizations in the state to help make the dreamsa reality.
"People are buying into the idea, but it will be nothing without the entertainers who will be at the frontline for it. I call on everyone to join us as we make this happen so that the general public can feel our impact outside entertainment", he said.