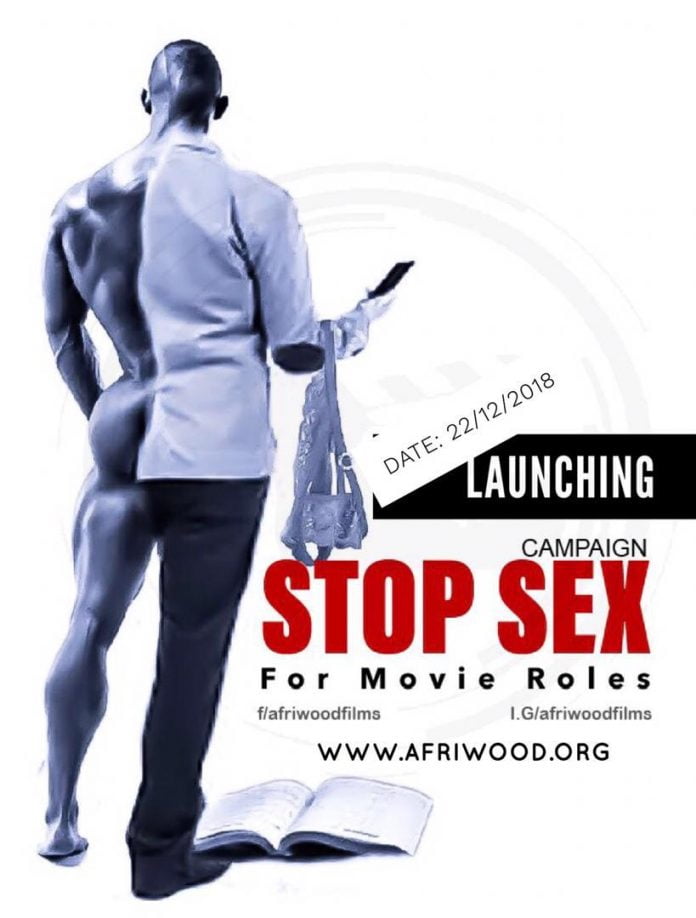 Movie production company, Afriwood is set to launch a campaign against 'SEX FOR MOVIE ROLE' in Nollywood.
The group made this known in a post by the CEO Rena, which described the menace as an ugly trend eating down the industry.
She described sex as a ticket to joining the movie industry and as such no one cares about talents and growing them. She then called on stakeholders of the industry to lend their voice to the movement so as to stop the menace that is killing the industry.
See full post below.
Let's start the month solving a big problem in the film industry. I know you must have seen this poster everywhere, yes we are set to talk about it and help Talents grow. Sex is now like a Ticket to join the film industry, but after giving out your body what next? Are you now a celebrity? Was that movie even out? Do you still have the urge and fancy the so called Acting as a career? Don't worry I they they must have forced you in one way or the other. Let's sit tight and wait until we unveil the flag of STOP SEX FOR MOVIE ROLES CAMPAIGN This Month. We will be glade if you stand with us on this. We can't do it without you. Help save life and talent today🙏 www.afriwood.org