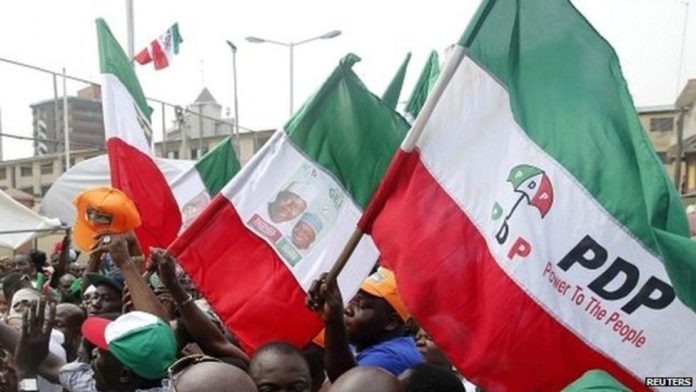 An acclaimed female aspirant in the just concluded primaries of the Peoples Democratic Party, PDP, Irene Ottih has said that she was unjustly excluded from the primaries that produced Rt Hon Emeka Ihedioha as the flag bearer of PDP in the forth coming general election.
Ottih who recently approached an Abuja Court in a Suit no: FHC/ABJ/10/1527/2018 challenged the outcome of the guber primaries in Imo state.
The Oguta, Imo born lady, had prayed the Federal High Court to cancel the PDP guber primaries in Imo state on the ground that she was unjustly excluded from the PDP primaries.
However when Daily Nigerian Horn contacted the Imo PDP Publicity Secretary, Hon Damian Opara said that such allegation on PDP and the call to cancel the primaries is unfounded and unacceptable.
He challenged Irene Ottih to present her papers and clearance certificate that qualifies her as PDP guber aspirant in Imo state. He noted that as the Publicity Secretary of Imo PDP he knows every guber aspirant of PDP while insisting that Imo PDP does not recognise Irene Ottih as an aspirant.
When the Oguta LGA PDP Secretary Hon Hilary Eberendu was contacted, he said that Oguta PDP does not know that some body from Oguta is contesting for the governorship position of the state under the platform of PDP adding that what they know is that some body from the LGA is a running mate of a guber aspirant under PDP.
He also said that the name of Irene Ottih is not in the Ogutta LGA record wondering how she could be contesting for governorship position under PDP and her Local Government is not aware of it while pointing out that she could have been sponsored by a politician to play a spoiler game.
-NIGERIAN HORN-