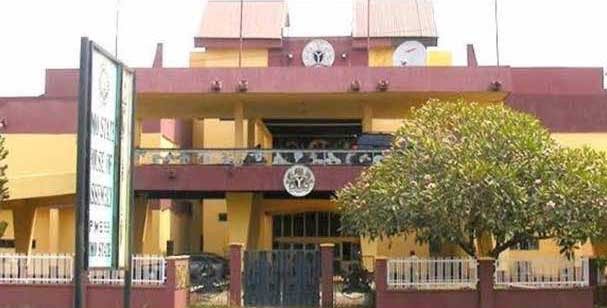 There are indications that the members of Imo State House of Assembly reinstated by High Court in Owerri on Monday Nov., 5, 2018 may go on another suspension while those who decamped from the ruling APC in the state may lose their seats.
This development may not be unconnected with the embarrassing and roguish display by the embattled house members at the state House of Assembly complex on Wednesday November 7, 2018.
A press statement issued by Chief Press Secretary to the Speaker Marcel Ekwezuo on Friday says Hon. Isreal Nnatoraonye of Mbaitoli State Constituency, Hon. Dr. Uche_Oguike of Ikeduru State Constituency, Dr. Chiji Collins of Isiala Mbano State Constituency and Hon. Nkenna Nzeruo of Oru East allegedly stormed the State Assembly Complex with stern looking and dare¬devil thugs who threatened to burn down the complex before the next sitting.
According to the statement, but for God's grace, security agents intervention and the deftness of Rt. Hon. (Dr.) Acho Ihim, the entire house of Assembly complex would have been reduced to rubbles.
The statement further said that Hon. Nkenna Nzeruo's letter to the House, intimating her of his decision to decamp to Peoples Democratic Party, PDP was read on floor of the house on September 18, 2018, yet his second letter for a decision to decamp back to the ruling APC from PDP is yet to be read on the floor of the house before his planned brouhaha orchestration.
It could be recalled that Hon. Chiji Collins and Hon. Donatus Onuigwe had before now emerged as flag bearers and candidates of the opposition APGA in their various state constituencies without intimating the house or the APC Imo State of their intention to decamp to another party.
The press statement further says, the erring members are bound to lose their seats should speaker of the house instruct the Independent National Electoral Commission, INEC to declare their seats vacant.
According to the press release, a stiffer penalty awaits any member who conducts his or herself unseeingly if speaker of the house evokes the house rules.
-HORN-