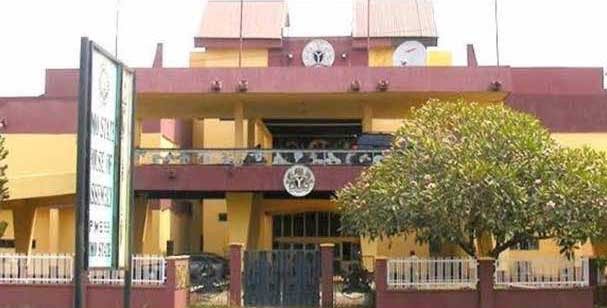 The Imo State House of Assembly has filed and served a notice of appeal against the judgment of Owerri High Court on suspension of five of its members.
The House also filed for a stay of executive of the same judgment of Monday November 5, 2018 nullifying the suspension order of the members.
In a press briefing at his official residence on Tuesday the Speaker, Imo State House of Assembly Rt. Hon. (Dr.) Acho Ihim said the House was not satisfied with the said judgment hence reason for the appeal.
According to Ihim, in keeping with the House's disposition to the rule of law, it has no better choice than to appeal against the said judgment.
He enjoined the house to remain calm in the wake of the Court judgment as appropriate steps have been taken on that.
It could be recalled that five Honourable members of Imo state House of Assembly, Dr. Uche Oguike, Donatus Onuigwe, Nkenna Nzeruo, Isreal Nnataraonye and Chiji Collins were suspended last July for unparliamentary conduct.
-NIGERIAN HORN-