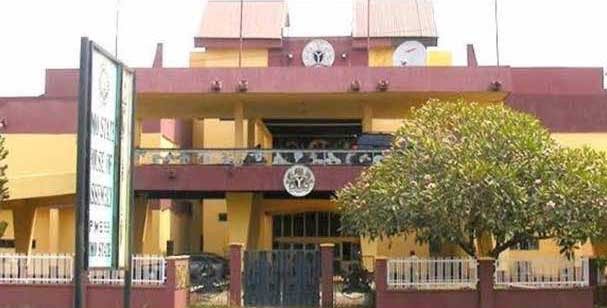 It was an extreme display of shame and serious disregard to civility when a top management staff of the Imo State House of Assembly, accompanied by some of the staff, allegedly attacked and injured some labour leaders representing the interest of the workers in the government establishment.
Trumpeta gathered from eye witnesses account that trouble started when plans were hatched by a section of the workers, led by the top management staff, (names withheld) went to disrupt a meeting to discuss welfare of staff in the state assembly complex.
It was learnt that after the meeting failed to hold as scheduled and the visiting labour leaders were about to leave the complex, efforts made by leaders of the Assembly Staff Union to escort their comrades out of the complex met stiff opposition from the top management staff and his collaboration.
In the process, a free for all ensued where the ranking official was accused of attacking and injuring one of the union leaders.
Trumpeta was further informed of cases of torn clothes, bruises and seized phones after the incident.
Our reporter gathered that the top management staff who holds an enviable position in the House of Assembly as a ranking official threw caution into the wind and went beserk in a disgraceful manner.
Efforts to reach the clerk of the House/Permanent Secretary, Chris Duru to comment on the matter was futile as our correspondent who was at the complex could not meet him and efforts to speak with him on phone proved abortive.
When our reporter gained access, the security official who managed to allow the Trumpeta editorial staff in later disclosed that the strike by labour unions prevented the staff to report to office to respond to such inquires.
One of the labour unions of IMHA who was spotted at the complex for fear of victimization refused to allow his name on prints confirmed the incident and added that even the lost items of the attacked labour leaders are still in the custody of the top management staff.
"It was a shameful act to behold. You can't believe how one "Oga" here fought like a street boy. Their clothes were torn in the process", the source offered.
-TRUMPETA-