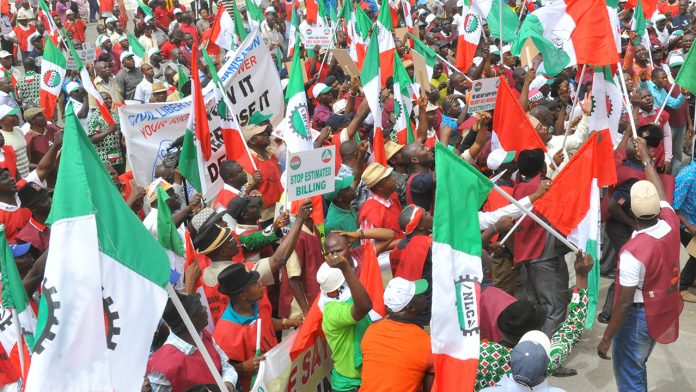 Organised labour in Imo State yesterday put the state on notice that the days ahead may not be free of industrial unrest as the prevailing non-payment and under-payment of workers' salaries and allowances in the state has become unacceptable.
Chairman of the Nigeria Labour Congress (NLC) in the state, Austine Chilakpu, made the disclosure in a telephone conversation in Owerri, the state capital.
The labour leader said: "Evidently, there is no justifiable reason why salaries should go into arrears, as such, the leadership of labour can no longer guarantee industrial harmony in the state."
The Imo NLC boss argued that workers were aware that the state still receives monthly allocations from the federation account and based on that, there should not be any cogent reason workers' salaries should run into arrears.
"I am seriously under pressure from the entire workers in Imo State. They are complaining bitterly about their unpaid salaries. They are no longer comfortable with the under-payment of their salaries."
Continuing, Chilakpu said from their investigations, there was no monthly federal allocation that excluded Imo State.
"So, there is no moral justification for the Government of Imo State, to start owing workers, as it is currently doing now. Schools have resumed and the meagre pay packet of workers is no longer coming, in spite of their insufficiency," Chilakpu lamented.
"As a matter of expediency, we are calling on the state government to pay all the workers their full salaries and all the arrears by this week. I would not like anybody to turn round tomorrow and claim that the organised labour is either embarrassing government or being sponsored by any group or person."
He explained that labour in Imo State had shown more than enough understanding with government, pointing out that; "because of what the workers are facing now, we cannot guarantee industrial harmony if the workers are not paid in the days ahead."