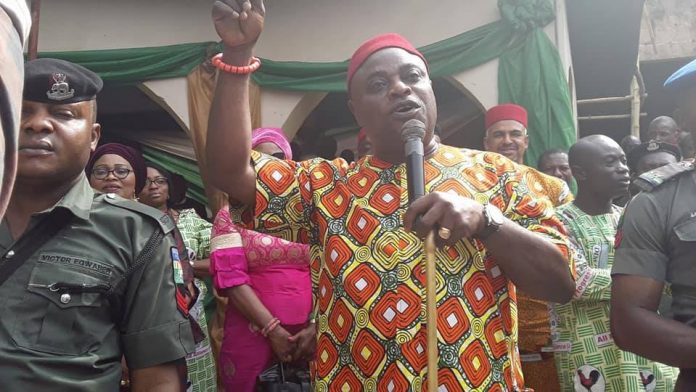 The All Progressive Grand Alliance, APGA has extended the date of submission of Expression of Interest and Nomination Forms.
Reason: The party's forthcoming retreat.
According to a statement by the party's National Chairman, Victor Oye, the extension of the deadline is to give aspirants who purchased the forms sufficient time to complete and return the forms.
The new date for the return of the forms for all elective offices has been shifted from September 11,2018 to September 14, 2018.
" The screening of House Of Assembly aspirants has also been moved to September 15 and 16 2018. The dates for other primary election activities remain as published. All persons concerned should take note and comply accordingly" the statement stated
-INNONEWS-