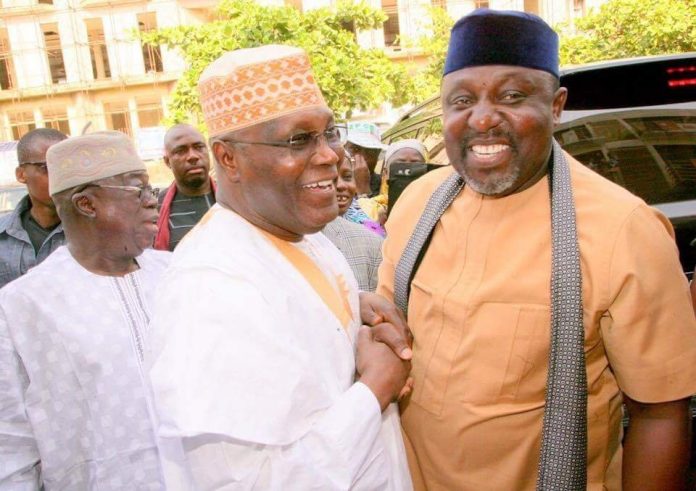 In reaction to a statement credited to the Governor of Imo State, through his spokesman, Sam Onwuemeodo, one of the groups backing former Vice President, Alhaji Atiku Abubakar has requested Governor Rochas Okorocha to explain how billions of naira in Imo State coffers are spent.
The Atiku Abubakar Independent Volunteer Movement, one of the Support Group for Atiku 2019 has blasted Imo State Governor Rochas Okorocha for claiming he will defeat Atiku Abubakar anywhere, including the Waziri's home state of Adamawa.
In a statement issued today the group advised Governor Okorocha to first clear outstanding salaries owed Imo workers and pensioners before setting out to Adamawa to defeat Atiku.
The statement, signed by the Group's Adamawa State Coordinator Malam Adamu Babayola, also advised Okorocha to first reconstruct urban and intra-state roads in Imo state which are in very deplorable condition; and render account of how he has spent hundreds of billions that accrued to the state treasury under his watch.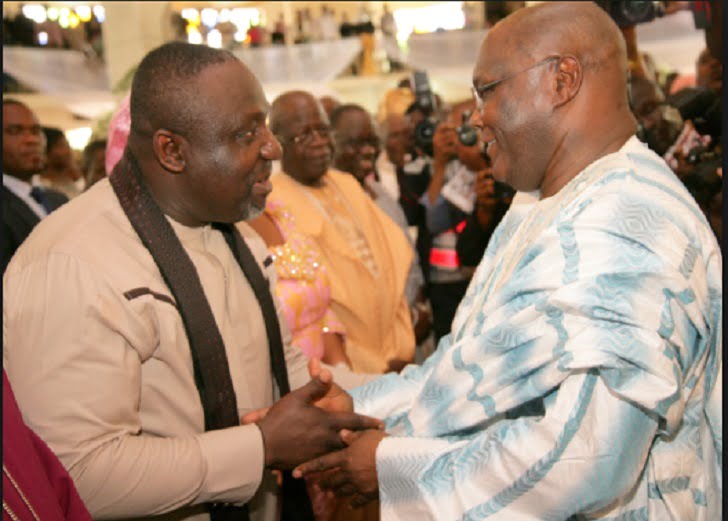 "Our people in Adamawa will gladly welcome you to come and test your popularity against our illustrious son, the Waziri Adamawa. It is obviously clear that you prefer diversionary theatrics to serious governance; therefore we invite you to Adamawa to see for yourself industries projects which Atiku has built to empower Nigerians irrespective of tribe or religion".
Governor Okorocha, the group stated, is one good reason why Nigerians must vote out APC in 2019. "Okorocha, epitomizes incompetence and megalomaniac leadership. He has degraded the state capital, once acclaimed as the cleanest city in Nigeria, into an unpassable, waterlogged and unkempt dumpsite of red sand and collapsing bridges. Economically, Imo State has lost its competitiveness and will require many years to recover from Okorocha's financial recklessness. It is delusionary that a Governor who has destroyed people's hope and impoverished his state will be preferred to Atiku who has invested in people and transformed their lives.
"We advise Governor Okorocha to remember an old African proverb that said when a child shakes the baobab tree, he only wastes his energy".
It would be recalled that after a visit to Imo State on State tour over his Presidential ambition, Atiku has boasted that Imo State would fall for PDP in 2019. Atiku's statement didn't make any personal reference to Okorocha.
But in a swift response from Government House, Owerri, Onwuemeodo, the chief Press secretary to Okorocha while besmirching the former VP, made scathing remarks that warranted a reaction from the Atiku group.
-TRUMPETA-