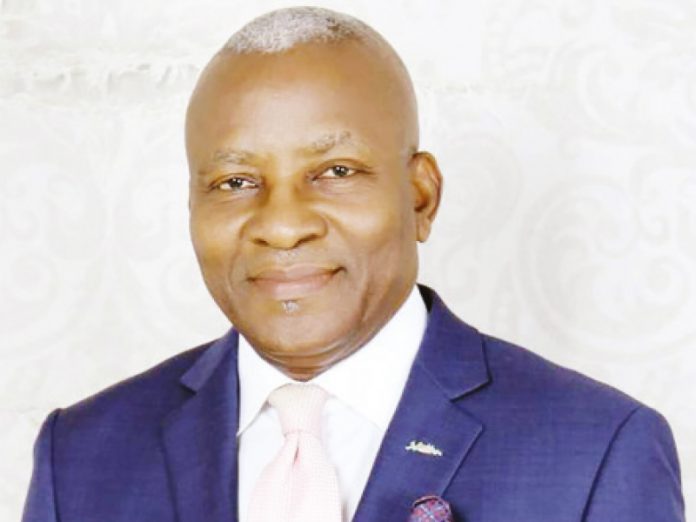 Imo State Governor, Rochas Okorocha has taken a swipe at a governorship aspirant in the State, Chief Frank Nneji.
Nneji is the founder of ABC Transport, a popular transport company in the country. He had lambasted some of Okorocha's policies during an interactive session with some journalists last weekend.
In a statement by the Chief Press Secretary to the Governor, Sam Onwuemedo, he described Mr.Nneji as a virgin politician with an innocent governorship ambition.
" We see him as a gentleman whose Politics and modus operandi should be totally different from those of the so called professional politicians and habitual governorship aspirant.
Part of the statement reads:
"To us, Frank Nneji, a governorship aspirant on the platform of APGA is a Virgin Politician with the innocent ambition to govern the State. We won't discourage him by taking him up following some of the needless remarks he made and the false picture he painted about the situation in the State. Even the debt profile he talked about has nothing to do with the governor or the government he leads.
"He should equally remember that he had earlier before now commended the governor especially on the free education programme and the urban renewal Programme which he is one of the major beneficiaries because making Mbaise road eight-lane road solved the problem of parking space his ABC transport office along that road was having.
"He should also be mindful of the fact that the governor has recently been accused in the media especially on the social media of Sponsoring Uche Onyeaguocha, Stanley Amuchie and so many other aspirants, all in APGA. All these only show that the fear of Rochas Okorocha in Imo Politics these days has become the albatross of most Politicians especially the aspirants on the opposition side.
The statement continued "The governor's monumental achievements have become threshing instruments that the opponents do not know what to do about them. Governor Okorocha does not play hide and seek Politics. His Politics is a straight-forward venture. He will tell you where he is coming from and where he is going from there, so that nobody would be taken unawares.
"We also know that as a gentleman, Frank Nneji would not have taken delight in making such needless remarks but he did it to please some of the leaders in his Party who erroneously feel that the only way one can show that he is serious in his ambition is by talking ill of the governor.
"And that is the reason most of the governorship aspirants have no other message for the people of the State except insulting the governor on the social media and on the pages of newspapers even when they know that such insults have no voting or Political Value. Rochas Okorocha has become an enigma and there is nothing anybody can do about it" the statement concluded.
-INNONEWS-