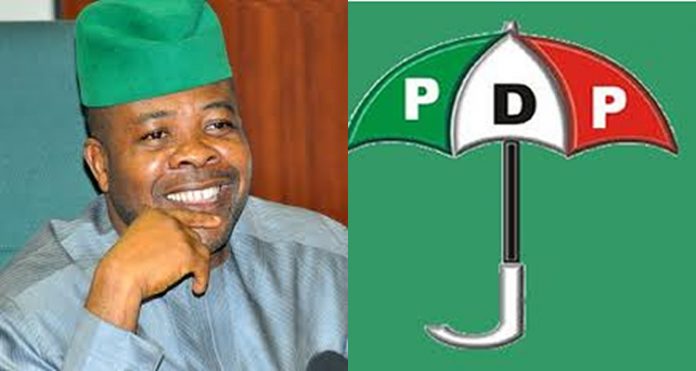 A former Deputy Speaker of the House of Representatives, Rt Hon.Emeka Ihedioha has said if elected Imo State Governor, he will not resort to stealing or diverting State funds.
The PDP governorship hopeful who spoke during one of his consultations with party members, said he will run a focused, responsible, accountable, transparent and God fearing administration if elected Governor in 2019.
He promised to be fair to all, vowing never to segregate against anyone since he has never segregated on issues that has held the people of the State down.
The 2015 Imo PDP governorship candidate further stated that if Imo State must attain the height desired by all, everyone must have the spirit of forgiveness and accommodation.
"It is by so doing that we can truly, realistically and collectively liberate and rebuild Imo State" he said.
Ihedioha said he has the capacity, experience, network and a deep understanding of the problems bedevilling Imo State courtesy of the research he has conducted.
Ihedioha is staging a second come back to the Imo guber race in quick succession having lost the 2015 governorship election to the APC Governor Rochas Okorocha.