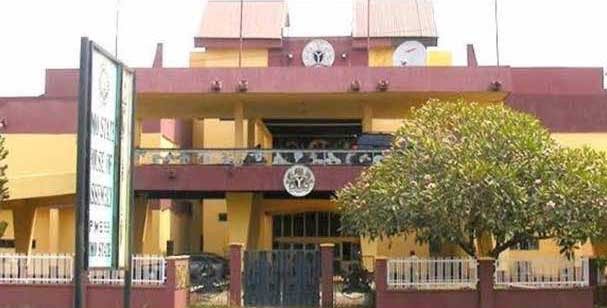 Part of the Reasons behind Wednesday's suspension of four members of the Imo State House of Assembly are gradually unfolding, as the affected lawmakers open up on their travails.
Tension was high in Imo Assembly complex when a motion by the Majority Leader, Lugard Osuji saw Mbaitoli, Ikeduru, Isiala Mbano and Oru East lawmakers Messer; Ifeanyi Nnataraonye, Uche Oguwuike, Collins Chiji and Nkenna Nzeruo respectively were suspended pending the report of disciplinary committee set up to look into their matter.
Investigations discovered that the alleged Oath taking recently embarked by over 21 of the Assembly members may have contributed to their suspension, for not taking part in the spiritual exercise.
It would be recalled that the State Governor, Owelle Rochas Okorocha was purportedly reported to have pressured the lawmakers into oath taking, as a means of showing loyalty to Chief Uche Nwosu Governorship project.
For disembarking on the journey, the "oath participants" may have however seen them as "opposition", hence, the recent suspension which was tagged, "unparliamentary conduct".
It is also alleged that for further display of loyalty to the Chief Executive of the State, the legislators were asked to embark on media war against prominent sons of their respective constituencies, which they declined.
In a related development, it was gathered that the sledge hammer fell on the four, for wearing the general uniform provided by, and for the South East members of the party, the All Progressive Congress (APC) at the just concluded National Convention of the party in Abuja.
Meanwhile, information gathered by this Newspaper revealed that affected constituencies are planning shut-down of the State if their lawmakers are not called back within one week.
Mixed reactions have continued to trail the said action of the Acho Ihim's led Assembly. While majority described the suspension as a vexatious act, others see it as an undemocratic behavior against duly elected House of Assembly members.
A correspondent was reliably informed that the Wednesday's plenary session was specifically targeted in carrying out the "undemocratic act".
Similarly, some of the lawmakers who reacted on the said suspension aligned towards oath taking saga, vehement refusal to join the band wagon of the Ugwumba Movement, otherwise known as "Agburu" supporting a particular governorship aspirant.
According to a press release by one of the affected lawmakers from Oru East Constituency, 'you Will recall that a few weeks ago, news filtered in about oath taking scare in the House of Assembly, which I was also not included, because it is not a part of my legislative functions.
This is simply the outcome of the APC National Convention of 23rd June, 2018, at Eagles Square, Abuja, that has resulted to this witch-hunting".