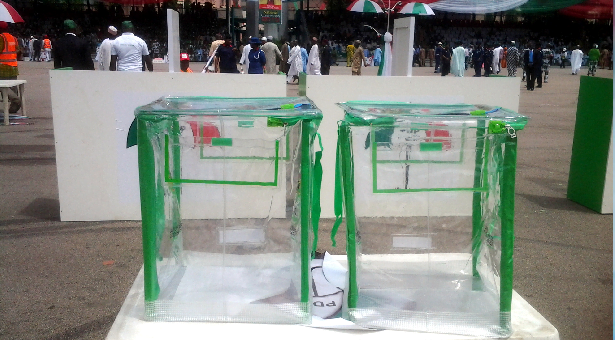 The tendency for local government elections to hold in Imo state come next month is remote if developments in the ruling All Progressive Congress, APC at the moment are anything to go by.
Latest reports from the party office in Owerri have it that uncertainty is beclouding the expected conduct of the LG elections following a notice that all payments by aspiring councilors and chairmen to the coffers of the party for the purpose should stop henceforth.
After seven years in office, Governor Rocahs Okorocha sometime this year announced intention to conduct LGA elections. A June date has been put down by the state government to organize the polls even as challenges have been trailing the decision of the governor.
The storm in the state chapter of the party arising from the controversial congress of the party which commenced this May 2018, may have also affected the countdown to the contest with a notice asking the aspirants to stop paying into the account of APC, Imo State.
According to a statement signed by one Hon Obioma Ireagwu who appended a signature as acting secretary of the state party, "Members of the All Progressive Congress, (APC) the Local Government Council Chairmanship and Councillorship Aspirants under the platform of APC are hereby directed to stop payment into the party's Bank Account with Union Bank and or any other bank, until they are directed otherwise'
The statement which portends danger to the conduct of the election further disclosed that "Anybody who pays and or collects form from the former chairman and organizing Secretary or their agents does so at his or her risk"
Trumpeta however learnt that the internal schisms in the state chapter will give the planned LGA election as serious choke making the June date unrealistic.
The person who signed the statement ordering the aspirants not to pay into the company account is said to be part of factional APC state Exco enjoying support from the state government.
Information reaching the medium has it since the conduct of the LGA and Ward Primaries in the state has not favoured the state governor, efforts are underway to likely quench preparations for the election.
Further to this, except the regains full control of the State APC, it is obvious that the governor is likely not going to support the conduct so as it would not lose to the opposition.