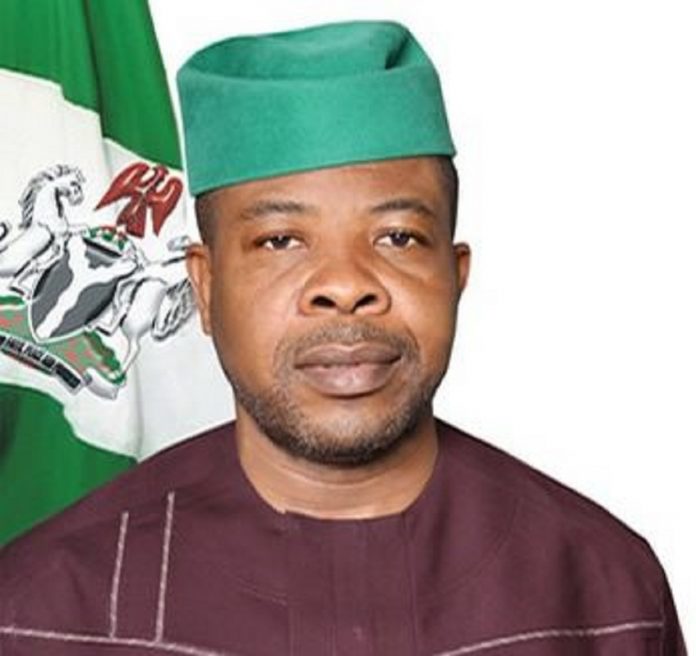 THE huge debt overhang allegedly incurred by the present Imo State Government, is now a source of serious concern to concerned citizens.
The former Deputy Speaker, House of Representatives, Chief Emeka Ihedioha, disclosed this yesterday when he addressed stakeholders of the Peoples Democratic Party, PDP, in Amiri, Oru East local council area of Imo State.
"It is most saddening to note that Imo State is saddled with an external debt of $63 million as at December last year. Similarly, the state is owing N103 billion in local debt", Ihedioha said.
He was also irked that civil servants, pensioners, contractors and even judicial officers are not only owed varying sums as salaries, allowances, but have been reduced to a laughing stock.
"What does anybody expect our serving and retired judges to do in the present circumstance they have found themselves? Carry placards in protest? This is not right at all," Ihedioha said.
"We have a date with history. We have had more than our fair share of suffering and maladministration in Imo State. We have become a laughing stock before other Nigerians", Ihedioha said.
He linked the people's suffering to "man's inhumanity to man, greed, wickedness, maladministration, insensitivity and deliberate destruction of people's means of livelihood with impunity."
Ihedioha lamented that Imo State University has not graduated a single medical student for nearly eight years, stressing that "this is largely due to none accreditation of the institution's Medical School". Welcoming Ihedioha earlier, a chieftain in the area, Chief Osita Nwaneri, thanked God for bringing peace to PDP.
"We are happy that those who were largely responsible for the crisis, have virtually left for other political parties. Events have since proved that they have started generating internal crisis in their new political families", Nwaneri said.