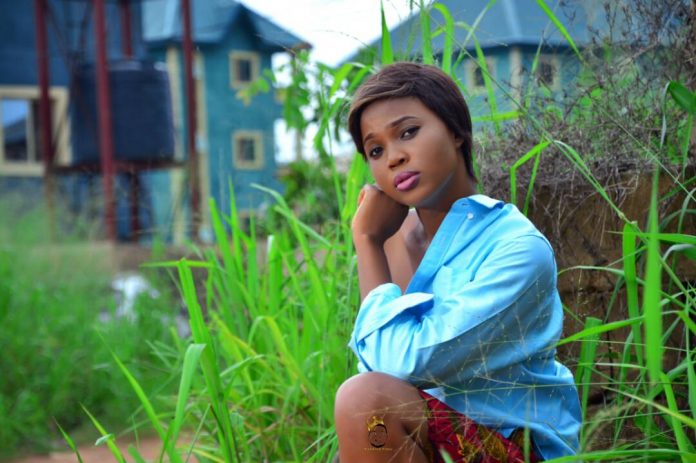 In what seems to be a walk in an emotional lane, Miss Adaugo Mbaegbu aka Jety, a blogger and even planner goes back to an event where she was ambushed with an engagement ring from her 'friend' on his birthday party. In this interview with CHINEDU HARDY NWADIKE of OtownGist, She tells the tale of what no one has ever said about the relationship which came to crumble 9 months after and why she would never walk that lane again.
Except:
You slumped when E-Sure proposed to you, what really happened?
I thought it was a publicity stunt when I read it on newspaper way back in 2015. What really happened was that I never expected it.
We were just friends and I wasn't expecting him to pop the questions, not that he is a bad person, but I wasn't expecting it.
We went to Heroes Lounge for his birthday party on 25th January 2015 and I was asked to get something with my girlfriend, when I returned, I heard people shouting and when he turned, I saw 'please be my wife' on his t-shirt.
When I saw that I was shocked because we were just very good friends and weren't dating. I fell down.
Won't you call that slumping?
I didn't fall because of the ring, I tripped when my legs made contact with that of another girl whom I never noticed initially. My elder brother who was also there helped me stand. I told my brother I wasn't ready for marriage and to settle down with E-Sure. I call my brother Craft Wizzy 'Boo Boo' and I said "Boo Boo I am not ready to settle with this guy. I've never thought or imagined marrying this guy. He is a good guy but I've not thought of marrying him"
My brother was like, he is kneeling down already and there were lots of people there. Saying no to a guy in public is like an insult. It took me time before I collected the ring and in tears, I dragged E-Sure up and did not accept the ring.
When people started chanting 'Say yes! Say yes!' that was when I accepted the ring.
It was when I accepted the ring that it dawned on me that this guy wants to marry me; I didn't know how to say no or walk away, so I decided to make everything work. I wanted to make whatever he felt for me work out well between us.
Why do you think the engagement happened that sudden?
Prior to his birthday, a Malaysian based guy tried to engage me and I turned him down and maybe out of fear, he thought I was going to leave. Every other relationship I had with him was built on that engagement.
You got two rings in less than a month
Yes, the first ring from the Malaysian based guy came in December 2014, while E-sure's came in January 2015. I accepted that of January because it came in front of people and that of December was rejected because it was just the two of us.
I think E-Sure being my friend knew my weak point. He knew there was no way I could get anyone hurt in public so he took advantage of that.
People were there, his friends, ex and so many persons; he was kneeling and that was why I accepted the ring.
Any regret on not still wearing that ring now?
I don't have any regrets. I grew up and realized that I really need to take care of my life. Draw my life the way I want it to be. When I look back, I just know that I wasn't ready to get married back then; I was still young.
There were stories that you caused the breaking of the engagement, what did you do?
Since 2015, I've been calm over this whole story. I've heard so many versions of the story but the one that says I caused it does not surprise me because I have heard it before but I did not cause it.
I don't want to say some things, it will be very unfair at the end of the day.
How many months did the engagement last?
9 months
Sources have it that you walked out on the engagement few weeks to your wedding, how true is that?
It is true. We were supposed to get married on October 24, 2015 and I walked out on the engagement on September 19, 2015.
What gave you the courage to walk out on 9 months engagement and few weeks to your wedding?
That part is too personal and I don't want to talk about it.
Weren't you worried that the money spent would be wasted, don't you think it was a selfish decision?
I don't think it was a selfish decision; there is no amount of money that will be worth my happiness. I was considering my happiness, my life and my future. I didn't put any other thing into consideration. Already, we spent money planning the wedding, but that wasn't the main thing.
Wedding gowns freak women out, did you buy one before the breakup?
My wedding and reception gowns came in from India, same with my traditional marriage dress. Actually, my aunt that stays there did all that for me. I don't really care about those things, even though they were angry with me.
The point is that they later came to terms that the relationship was toxic and wouldn't have been good for me.
So you own a wedding gown without being married?
For few months, yes; but I have given it out.
How does coming home every day to a wedding gown you'll never wear feel?
(Laughs) it wasn't funny at all. Looking at it; I do shed tears. I cried for some nights, but I am happy now.
You mean you gave out the gown because it was hurting you, not out of goodwill?
Not really that because few weeks after the breakup, I left the environment where the wedding gown and all other stuffs were. At that point, I stopped thinking about them because I stopped seeing them.
I decided to get a life. I gave out the wedding gown because it is of no use to me again and if I see my man now, I believe the taste will be different, so why keep what I won't use.
You walked away to find your life, have you done that?
I am supper super happy. The kind of happiness I've not experienced in a while. I might be single, but I'm happy.
I'm living my life to the fullest. I'm not there yet, but I'm living the life I never had in 2015.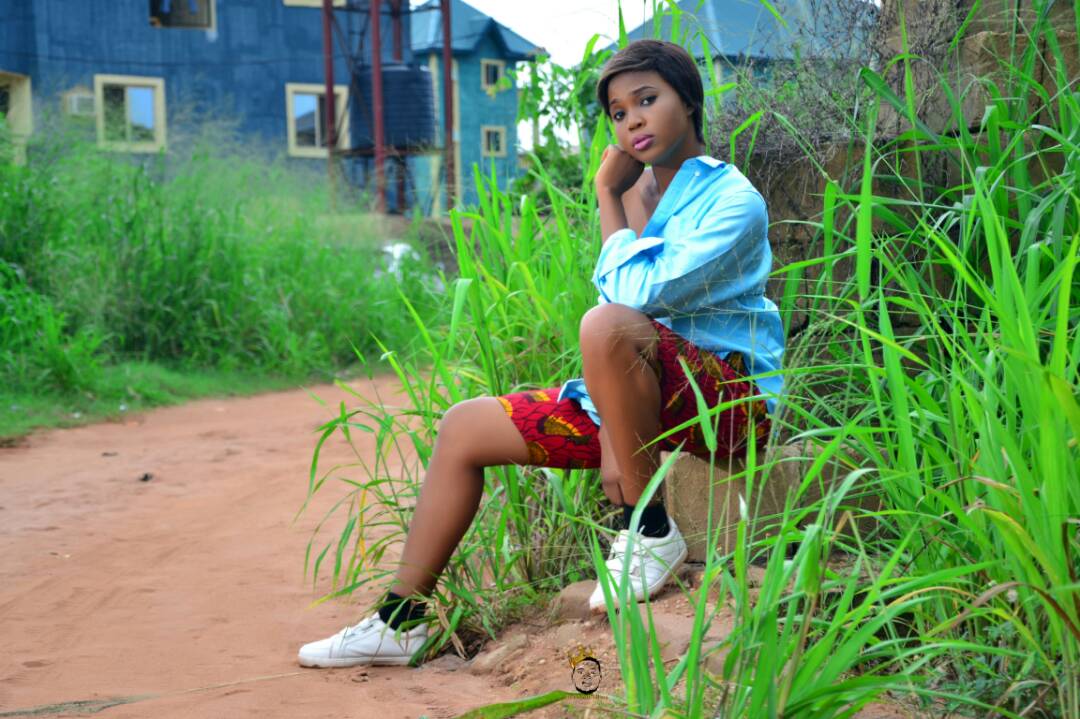 A walk back to 2015, would have rejected the ring publicly with what you know now?
I would have politely turned him down to avoid hurting him and also make the people there feel bad. Definitely I would surely turn it down.
Would E-Sure of today, fit into the kind of man you want now assuming you have never known him?
No way. He is a nice guy but he can never fit into the kind of man I want. With what I know now, in 2015 he was just a nice guy who is not my type.
Would you accept the same ring from someone as close to you as E-Sure was back then?
Yes, as long as it is not him.
Would you consider him for a send chance?
No way! He was just my past experience. He was a nice guy, he thought me a lot of the things I know now, but accepting him again, hell no.
What Kind of man are you looking out for now?
Let me keep it to myself. I know the kind of man, but I don't want to throw my spec out there.
Who is presently rocking your world?
I am so super super single. A lady shouldn't search, but I'm ready to mingle.
Beginning and creation of Sure Records
I brought the name Sure Records and the whole idea came from my younger brother, but because E-Sure sponsored it and he was already known in Imo State, people now think it was just all his idea.
Where is Sure Records now and is it where you envisaged it?
I don't know where it is now because since I stepped out, I have never cared about anything happening there. If it is there, I don't know; maybe he started running it with his own vision which is surely different from what I had.
Are you saying is not big because it wasn't run with your ideas?
I don't know. I never said it is not big. Is it not big? I don't know or maybe I have lost count.
Do you wish you were running Sure Records with E-Sure like Luscious Lion and Cookie of Empire?
Can you just kill me already? Regret what? Ogbeni I'm not regretting anything.
READ THE ENGAGEMENT STORY HERE: Birthday bash: E-Sure's girlfriend slumps under the anointing of engagement ring