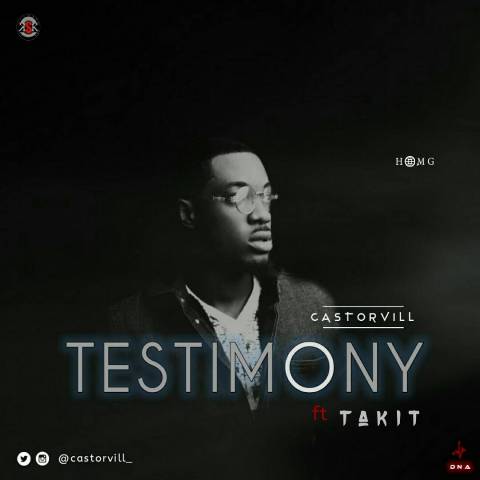 Here we have 3 minutes of gospel flavored music, that was written by a promising young artiste. He goes by the name CastORvill.
I have to be honest about something here, I had no idea he was an artiste to begin with, yet alone a gospel trap artiste! So imagine my surprise the day he sent me an audio note on a messaging app, informing me of a song he wrote and would be dropping it very soon. Wow, I was mind blown. This song is a rousing number that exudes chills from within your soul, and sends goosebumps down your body.
"TESTIMONY" as he titled it, is so inspiring and motivational that I felt there had to be something else behind the inspiration to write the song, something powerful. My curiosity got the better part of me, so I had to have a chat with him. Here's what he had to say. _CastORvill. That's such an interesting name. Any story behind it?_ CastORvill: I am a guy of many talents. In fact, God blessed me in that aspect.
Sometimes, showing my talents causes commotion, envy, and hatred. So my natural attitude to any situation is to either CAST, make it known or VEIL, hide it. CastORvill is simply a combination of cast or veil. My real name is Adeyemi David Adeniran. _What inspired you to write TESTIMONY?CastORvill: I was inspired to write the song when I gave my life to Christ about a year ago. God stopped the addictions and bad habits I had, before coming to Christ. _Can you please throw more light on the addictions and habits you had?