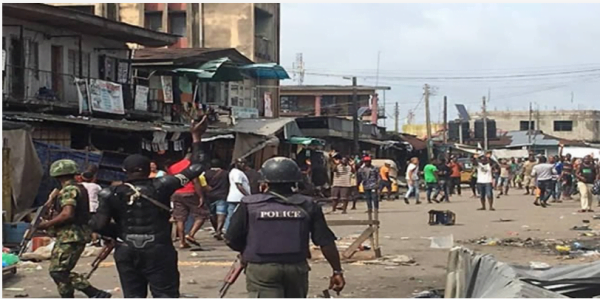 Government is to support the relocated new market traders to settle at their new place at Avu in Owerri West Local Government Area.
The State Governor, Owelle Rocha Okorocha disclosed this when the new market traders called on him at the Government House, Owerri.
Owelle Okorocha said that the harmonization for markets in the State was geared towards giving the sector a befitting look for trade and commerce to thrive.
He noted that the basic amenities needed by the traders at Avu was a top priority hence, the needful would be done to enable them settle on or before next month.
The Governor assured them that the state government would ensure that they obtained the certificate of occupancy of the land to enable them own their shops.
The Chairman of Avu New Market Traders, Mr. Kingsley Anyalechi and a Market Leader, Mr. Samuel Ejiofor thanked the state government for making them landlords at Avu market and solicited government's support to ensure that traders adhered strictly to the building plan of the area.