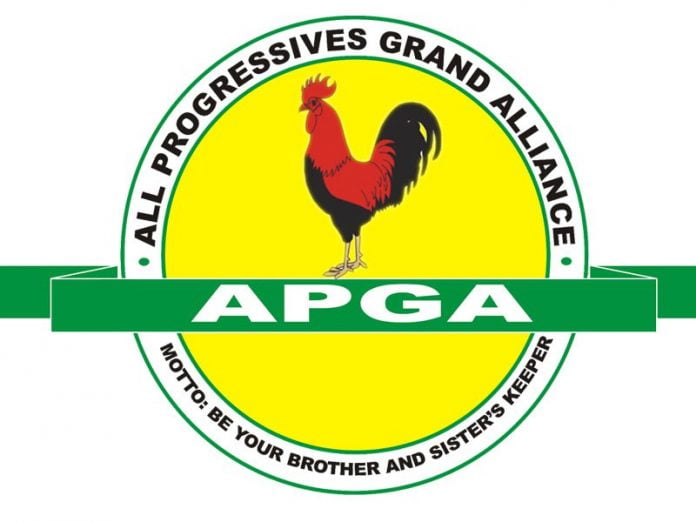 A pharmacist , Chidi Okoro , on Tuesday described the level of youth unemployment, hunger, poverty , insecurity, starvation and the lack of medical care in Imo State as alarming .
He made the observation in Owerri when he declared his intention to vie for the governorship seat in the state.
Okoro , who declared on the platform of the All Progressive Grand Alliance , also said he would create 500, 000 jobs within four years if elected the governor of the state in 2019.
He expressed the need to vote out the APC government and replace it with an APGA -led state government, saying it would be a grave mistake if the people failed to effect the change.
Okoro said, "Our state is doomed if APGA fails to win Imo in 2019 .APGA holds the key to the economic development of Imo State. I will run a diversified economy.
" Imo needs the right competence , character, and commitment to energise our people to harness these abundant opportunities ."
He lamented that life expectancy in the state was 59 years because of the increase in poverty and the lack of good medical facilities for the people of the state .
" I am in this race because of our pensioners, our civil servants who are owed several months of salaries , our traders whose shops have been demolished . Above all, I am loyal to the Igbo cause and spirit . Every Igbo man is an APGA member in spirit .
" Through my five years research, I identified Imo problems and solutions . A governor of Imo State has about a thousand positions to fill . I will use that opportunity to create five hundred thousand jobs in four years .
" My government will be gender sensitive . Within nine months in office , we will train our women to become powerful entrepreneurs . Education is our industry, we have to revamp it and make sure it takes its rightful place .We will recruit 1 ,900 teachers so as to correct the shortfall in the number of teachers we have in Imo State. "