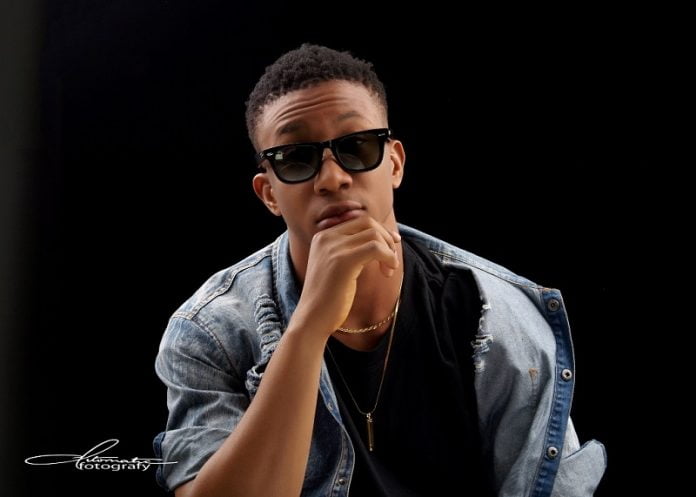 When a man is very handsome, two things are involved; he is either praised for using it well or rubbished as being 'cute without brain'. It is the case of singer Ogudo Chidubem Stephen aka Leetle who has been accused of using his looks to overtake his pears in the industry instead showing his quality in songs.
Leetle who is set for a resounding debut into the music industry on March 17, 2018, said he always laughs at those jibes, calling them one of those things that strengthen him.
"I know people will talk", he said while talking about his new song titled 'Special Person'.
"I am not just some handsome guy with nothing in his brain; I am talented and hardworking as well. It is a shame I am yet to make my official debut, but it doesn't mean I have not been singing. Aside music, I have also tried my hands in modelling in my quest to be an all-round entertainer"
"I want to do all I can do not because people can easily accept me, but because I have the passion and talent to do these things. There are still other handsome guys who don't care about entertainment", he said.
Speaking further, the stylish singer said; "People want to see your strength as your weakness, but they are forgetting that looks and talent is like a double edged sword and that's what I have. They call me slay king and I don't know why, but all I want is just to slay with my songs"
The Public Administration student of Federal polytechnic Nekede, Owerri, imo State then added that he is looking forward to a great reception from music fans all over the country and beyond.
"Sometimes you just have to be sacred because there are very good singers who are not making it, coupled with the fact that Nigeria has so many talented singers"
"I have so many good stuffs, but I am looking forward to the reception I will be getting on 17th March which is also my birthday. So far I am very grateful to everyone who has been there for me, especially my family. I just can't wait for the fun begin", he concluded.