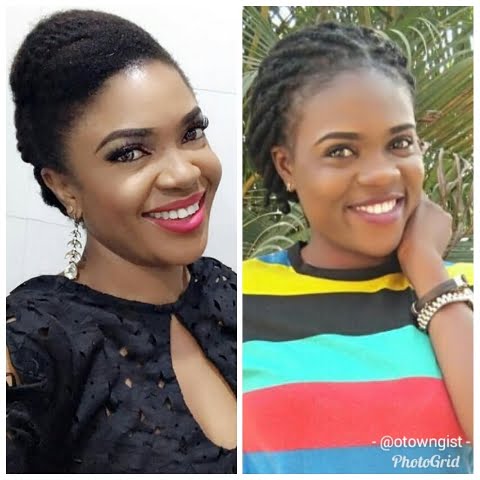 On Air Personality Princessa who works for Hot 99.5 FM Owerri has recently seen herself as a lookalike of Nollywood actress and producer Omoni Oboli.
Although Princessa is yet to match the stunning record of the movie star, she still believes there's so much on the way for her to achieve.
Speaking to www.otowngist.com, the stylish Pigeon English presenter said she admires Omoni Oboli's achievements and would love to be in that class someday.
"Women like her are pacesetters and it is lovely that I even look like her. I don't just want to have facial resemblance with a legend, I also want to be a legend.
"I've often found myself in a position where many young girls look up to me and I want more of that. I want to keep growing in what I do, learn and do more things and there won't be anything stopping me", she said.
With fresh studio pictures released, 'Pincessa Ekwurekwu 1 of Africa' as she is fondly called told us she is now a better person in a better place.
"I'm a better person now", she said, adding that she is "a better all-round entertainer now unlike before"
Aside being an On Air Personality, Princessa is an amazing compere, event host and actress having seen herself in couple of movies in recent times.