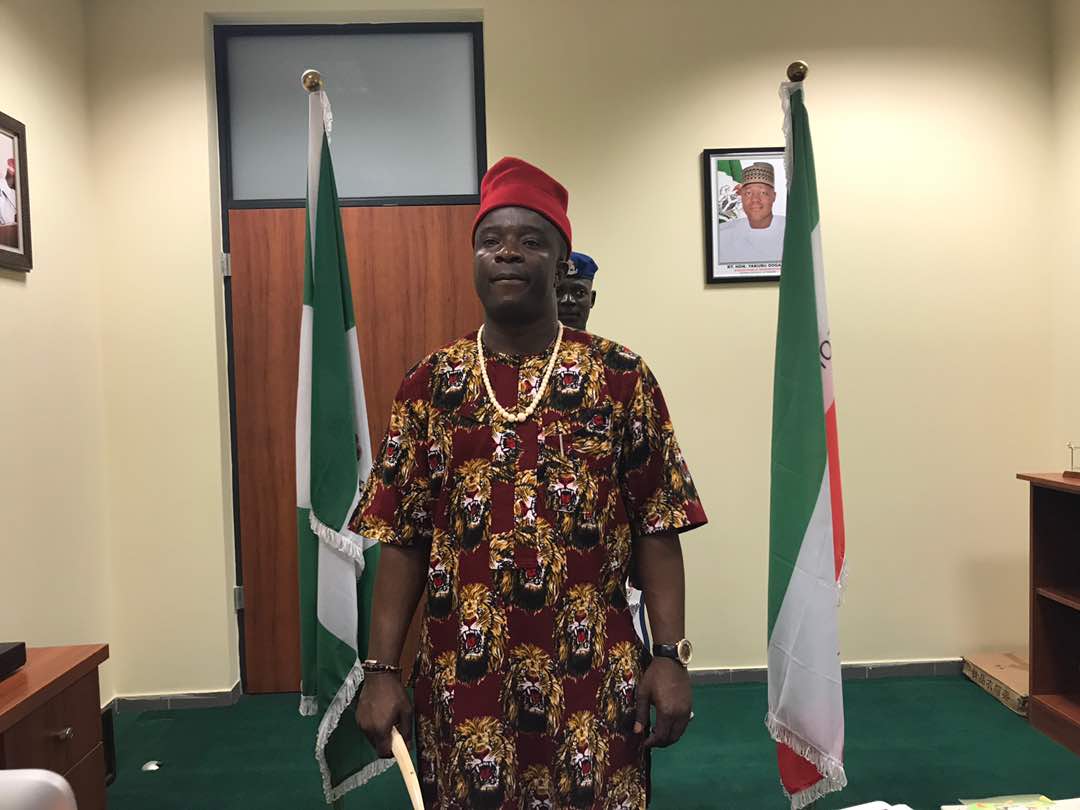 Hon. Tony Chinedu Nwulu has surely sent shivers down the spines of other guber aspirants in Imo State when he revealed he was going to use the same strategy that saw him win the Federal House of Representatives seat of Oshodi-Osolo II Federal Constituency in Lagos State.
Speaking in a press conference in Owerri on Friday January 5, 2018, the Ezinihitte Mbaise Local Government born politician said he is only out to serve the people of Imo State and will not bow to any political godfather or structure that will force him to mortgage the future of Imo State.
While maintaining that too much politics and less leadership is the problem of Nigeria today, the 38 year old entrepreneur said he is ready to leave any party that will make him to mortgage the future of Imolites.
"I'll leave any party that wants me to mortgage the future of Imo State. I will leave that party for another one that will not mortgage the future of Imo State", he said.
Having sponsored the #NotTooYoungToRun bill which has been adopted by 11 states in the country, he has also initiated projects that saw the advancement of his constituency, in the areas of health, education, commerce and industry, adding that he will replicate that feat in Imo State if he wins in 2019.
Declaring that he is not out to attack the incumbent or any other aspirant, Hon. Tony Chinedu Nwulu said he is a master of politics without bitterness, making it clear that he is only out to work for Imo people and no one else.
He proposed the perfection of schools and hospitals and then handing them over to the missionaries, with fund management to ensure quality and affordable education for children. He also proposed an ICT Software Development Research Centre, Engineering Research Centre and Biomedical/Medical Research Facilities in Owerri, Okigwe and Orlu Zones respectively.
To boost the tourism sector, an international film village will be built in Imo, Oguta Lake will be rebuilt to an international tourist centre, while several festivals will be created to put Imo in the tourism map of the world.
To ensure that his beautiful dreams come to reality, Hon. Tony Chinedu Nwulu is aware that he will have to go through the huddle of winning the ticket in People's Democratic Party PDP and he is ready for that saying he will speak the right language and people will listen.
He revealed that he will not belong to any camp or structure, adding that it will all be about the people of Imo State.
"The only camp I have is the people of Imo State, the only structure I have is the people of Imo State. I will meet with everyone equitably"
He then called for change in party politics adding that politicians only spend money on structures and camps because they help them get the power they will use to syphon the state. He called it 'buy and sell' democracy, warning that it will never help the state if people stick to it.