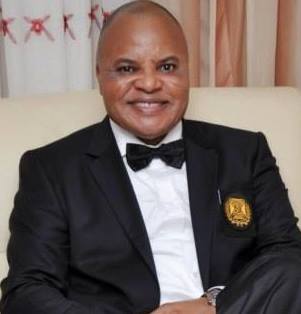 The Imo State Chapter of the Youth Wing of Christian Association of Nigeria YOWICAN has dissociated itself from a publication on Daily Nigerian Horn Newspaper on Wednesday January 3, 2017 with the title '2019 Imo Guber: CAN Youths adopt Araraume'.
Speaking through Comr. Chinedu Hardy Nwadike, their Director of Legal and Publicity, the group said it knows nothing about the said adoption and was never involved in such discussion or a meeting that led to such.
They however admitted visiting the country home of Senator Ifeanyi Godwin Araraume, but said it was just a visit to introduce their new executive, felicitate and pray with him as they have done to other patrons of the organization.
Comr. Nwadike further said; "Senator Ifeanyi Godwin Araraume is a Patron of our Association and our new executive visited him the same way we have done to others and we don't see anything wrong with such visit.
"We are however surprise to see the adoption report because there is no way we could be adopting a candidate when we never had any political discussion at the meeting. The report therefore is unfounded and misnomer"
To avoid further occurrences, the group made it clear that while it will work hard to imporve relationships with their Patrons and friends, they would not want to be dragged into any form of partisan politics because it is completely against what they stand for.
With about 1.8 million members across the state, YOWICAN is working hard to be a strong force of young Christians who amongst spreading the gospel of Jesus Christ, also fight for the welfare of her members.
The group whose new executive came into power in the last quarter of 2017 has sworn to change the face of the Fellowship in the state, while working hard to unite Christian Youths in the State.
It is also in the plan of Elder Okechukwu Orji lead regime to work towards securing jobs and empowerment opportunities for her members, while also planning soul-lifting and life changing seminars and workshops.