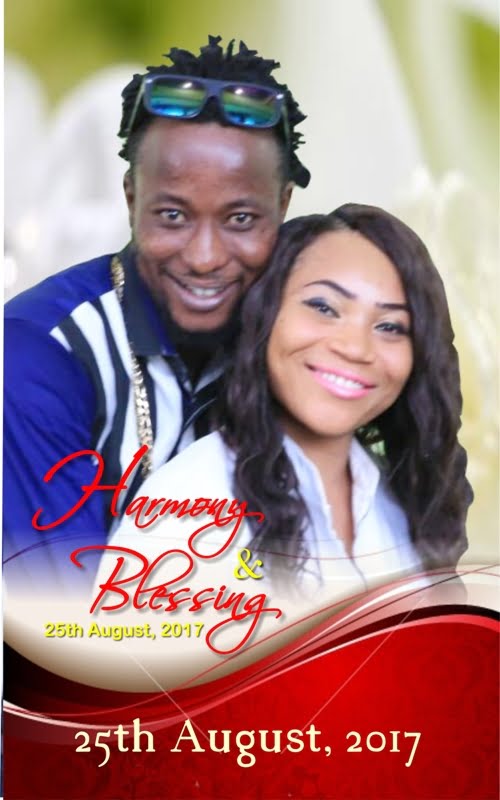 Popular Disk Jockey DJ Harmonix will on August 25, 2017 kickoff his moves of quitting bachelorhood with a traditional wedding ceremony at Isiekenesi, Ideator South LGA of Imo State.
The traditional wedding ceremony tagged 'Harmony and Blessing', will have the versatile Disk Jockey who is also the Assistant Secretary  of Imo State chapter of Professional Disk Jockeys Association of Nigeria PRODJAN, show the world who his new bride Miss Blessing Chinonso Ikpa is.
The DJ cum MC who has had the event all over social media, said he is happy to finally be hooking up with the love of his life. He then thanked everyone who has supported them from day one, adding that he would be glad to see the entire 'entertainment community' at the event which will be taking place at Ikpa's family in Okwaraugba, Umuojisi, Isiekenesi in Ideato South LGA of Imo State.
Already, notable entertainers, including the SSA to the governor on Entertainment, Hon. Chukwunonye Irouno have congratulated the vibrant Dj, adding that his 'blessing to one is blessing to all' slogan will still be implemented at the event, as entertainers from all genres will be storming the venue en masse.