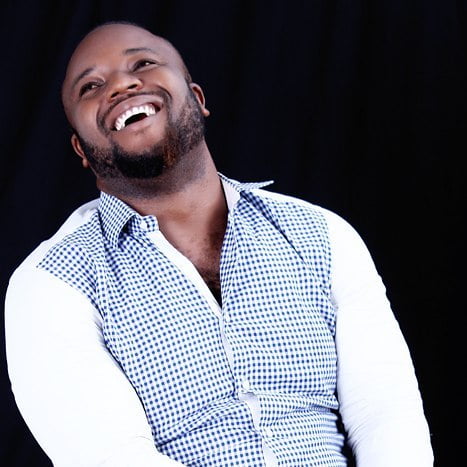 Years back when Mr. Chima Ewurum made his bow into the entrainment industry as a traditional Igbo gospel artiste, it was as if nothing was going to come out it, but the creative Imo State born bundle of talents took things step by step and today he is an all-round success story that will inspire others.
Also Read: Audio: Mr Kyze [@kingsmusic24] – Ohurum n'anya Ft Mark T
Changing his stage name to Mr. Kyze and then going ahead to change his kind of music to contemporary gospel, he built a team of other talented young minds comprising of Cjay Okonkwo (music producer) and Henry Sopuluchukwu aka Cruz (artiste) in his Kings Music Entertainment label which has recently recorded great exploits, including the production of the Video Album of Nollywood Legend Chiwetalu Agu recently.
Also Read: My change of name is for good – Mr Kyze
Chima Ewurum's movie production company, Kingces Film Production is another hat with lots of decoration as they have some great movies to their name alongside an upcoming cinema thriller titled 'Our Secrets', which will be premier very soon. His eyes for quality and style; doggedness and hunger for success has made him an outstanding movie producer and actor.  A face for the screen and one that is not easily forgotten.
Also Read: Okey Ezeh, Madumere, Mr Kyze top nominations in Otown Gist POTY Awards
As a creative mind, he has also become a record breaker, always looking for new grounds to cover as long as it leads to success. He is a team builder, a leader, listener and an all-round innovator who is always looking out for ways to make things easier for himself and team members.
With more than three albums to his name as an artiste and tons of movie appearances to his name, Chima Ewurum aka Mr. Kyze has become a handful in the movie industry while his Kings Music Entertainment and Kingces Film Production are toeing the same part to become great forces in both the music and movie industry of Nigeria respectively.
Also Read: Tonnel Avo, Mark T, Bossman, others set for Mr Kyze's album presentation concert
His birthday today is a reflection of a successful youth; as well as one who is hungry for more success. A father, husband, man of honour, philanthropist and motivator to other younger talents.
We wish him many more years of success in all his endeavours.
Also Read:  Gospel singer Mr. Kyze and wife welcome first child